Update to Covid - 19
Dear Guests,
The Austrian Federal Government has decided on a nationwide lockdown from November 22, 2021 up to and including December 12, 2021.
Overnight stays with us are currently permitted (3-G proof required) only for the following reasons:
- For professional reasons that cannot be postponed
- For the purpose of caring for and assisting             
   persons in need of support and for the purpose of satisfying of an urgent housing need
An FFP2 mask must be worn in all generally accessible areas.
All guests must present 3-G proof (vaccinated, recovered, tested).
We look forward to welcome you back in our hosue at 13 th December 2021!
Current information: (GEM. §1 ABS. 2 COVID-19-ÖV)
If you have any questions, please do not hesitate to contact us at 0043 660 7434218 !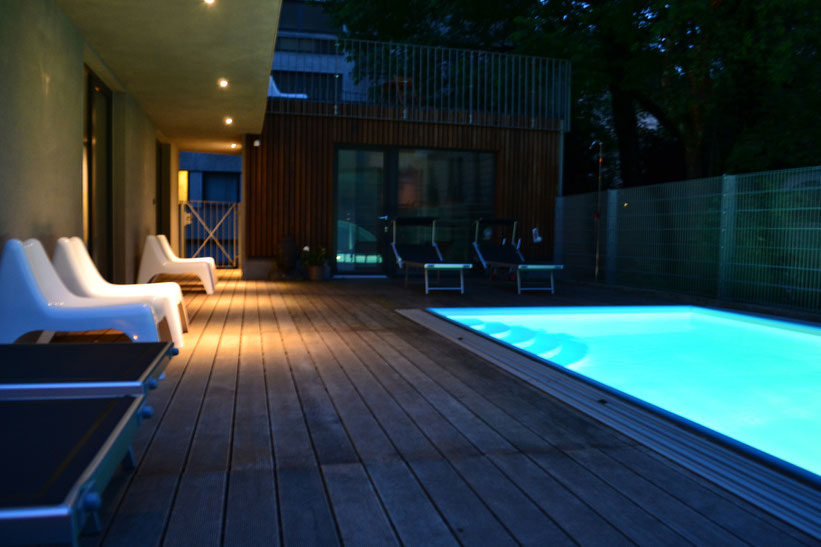 Relax - and visit Salzburg!
The following quote is attributed to Mozart: "Music must never offend the ear, but must always please."
Your holidays, the most precious time of the year, should be a pleasure! With the "Room 5 Apartments" you are in the pole position: luxuriously furnished and situated in the heart of the city, they are equally suitable for families, senior citizens or singles. Those who are already familiar with the famous Getreidegasse or the Mozart house can relax in the pool or the garden. In winter the apartments are only a few minutes´walk away from the world famous Chirstmas market.
The Room 5 Apartments are from the Salzburger regional association of private rooms and holiday apartments with four edelweiss awarded self-catering apartments with cleaning at the end of the stay (private rental).
book immediately ...